When it comes to planning for retirement, people both young and old always ask the same simple question: When can I retire?
It's a seemingly harmless question, but it is also one that can be ambiguous to find a direct answer for.  The reason is because retirement isn't something that simply comes with age.  You could retire today or even ten years from now if you really wanted (with the proper plan in place).
Unfortunately, I hate to answer a question with a question, but the response to "when can you retire" is simply "how badly do you want to"?

When Can I Retire is All In Your Mind:
I didn't start the post out with this rhetoric to confuse you.  I did it because I hate it when people feel isolated.  I dislike the way they feel trapped by issues surrounding their money and don't really see any other way to combat it than to "wait it out" or "see what happens".  They think their bills will disappear.  They think their savings will somehow grow.  They think their job will take care of them.  They see retirement as thing that is "granted" to them one day.
But things don't have to be out of your control.  You can take matters into your own hands and set your own date if you wish.  You are not helpless.  You can do it and there is a way.  You just have to WANT to find it bad enough and the path will reveal itself.
Making Your Money Work for You:
The real trick to accelerating the age at which you retire is based solely on changing your mindset.  You need to live by the mantra: I don't work for money.  I make money work for me!

Working for money implies that you are enslaved to money.  You trade your time for money at some fixed wage (your salary).  The equation then becomes
[Amount of money you need to retire] / [Fixed wage – Expenses]
 = Number of years it will take to save up for retirement
So suppose you need $1,500,000 to retire and make $60,000 a year, but have $45,000 in expenses:
$1.5M / [$60K – $45K] = 100 years!
That's ridiculous!  Who's got time for this?
What smarter people do is they find a way to grow their money rather than stashing it under their pillow or a savings account that pays 0.1% interest.
What they do is:
1)      Educate themselves about financial matters
2)      Look for stable ways to make it grow without their involvement (more on this below …)
The reason I point out the distinction between the two is because knowing when you can retire comes with asking the question:
If I stopped working today, where would my money come from and how much money would I need every month for the rest of my life?
Basically, as long as I'm making my money work for me in all the right ways, I should never have to work again.  This is a very simple thought to keep in the forefront of your mind as you go through this process.  Let it guide you, and everything else will seem like nothing more than details.
How Much Will I Need?
This is absolutely the first question you need to answer as part of this process.  Knowing how much money you'll need tells you whether you've got a long ways to go or only a short distance.
Conventional financial wisdom says you'll probably need anywhere between 60 to 80% of your current gross income.  So that means if you and your spouse make an income of $60,000 each ($120,000 altogether), then you'll probably need about $72,000 to $96,000 each year.
BUT this is just a one-size fits-all guess.  It may or may not work for you.  If you really want to tailor the answer to you, I encourage you to do the following:
Write down all your current expenses.
Look at which ones you'll still be paying when you decide to retire.  Be liberal and guess high.  Don't assume everything will be paid off.  For example, you'll probably still have car payments of some sort.
Add a little bit extra for inflation.  Remember that inflation increases about 3% each year on average.  If you're really handy with Excel, you can calculate this directly.
Add in a little extra for medical care.  As early as age 30 you start to experience a lot more trips to the doctor than you are probably expecting!
You can see an example of this in my post here.
The most important lesson here is to be realistic!  Don't cut yourself too far down to the bone.  This is your retirement!  You're supposed to enjoy it, not survive it.
For my own retirement, I'm counting on needing quite a bit more money than what I'll need for just my necessity expenses.  I have plans:  I want to travel.  I want to get out.  I want to do things with my time and not be confined to the home all day because I don't enough money to do anything.  If that were to happen, what a cruel way that would be to spend the rest of my life!
Once you've got a realistic number to shoot for, now it's just a matter of deciding how and where we're going to get the money to make it all happen.
Where Will My Money Come From?
The definition of retirement for most people is being able to cover your expenses without employment income.   So now that we know how much money we'll need, again, ask the question: If you were to quit your job tomorrow, where would your money come from?
The answer: It could come from many places!
If we again chalk this up to conventional financial wisdom, you'd probably believe that your retirement income can only come from one place:
Retirement funds like your 401k or IRA
That's not true.  While retirement funds are fine and helpful, you'll probably need to save up A LOT of money to pull it off.  Just take a look:
Say you think you'll need $5,000 per month.  That's $60,000 per year.  The way you figure out how much money you'll need is take that number and divide it by 4% (because of the 4% is known as the safe withdrawal rate).  That means you'll need $1,500,000!!
If you think that sounds like a lot, then try using 3% instead.  The 4% withdrawal rule is only good for 30 years, so if you plan on needing your money for longer than that (or just want more of a guarantee that you won't run out of money), then you'll want to go with 3% instead.  Now you need $2,000,000!
If you'd like to cut that number down significantly, then need to find ways to subsidize your income using other sources.  We could probably fill an entire book with ideas about where to find other sources of income.  In fact, I have a whole page of my blog devoted to passive income ideas.  Here's just a few of the highlights:
Company pension
Annuities
Regular savings
Business partnerships
Product sales
Part time work consulting, freelancing, teaching, etc
Hobby income
Etc
Using any one or more of these resources in conjunction with your retirement savings is an excellent way to bring in the cash.
The key: Pick something that is sustainable.  For example, I make a little bit of money from this blog.  But I wouldn't ever count on it for retirement because it is so inconsistent.  Google could change their search engine algorithm and then I'd have no traffic and no income.   In comparison, dividends from the stocks of high quality companies tend to stay pretty regular and could likely deliver a very consistent stream of income for as long as the company stays profitable.
Once you've got those two elements, the equation simply becomes:
[Monthly Income You'll Need in Retirement – Your Supplemental Income]
/ [Your Withdrawal Rate Percentage]
= How Much Retirement Savings You'll Need
For example, if we go back to my earlier example of the guy making $60,000, at a 4% withdrawal rate we found that he'll need $1.5 million dollars to retire!
                $60,000 / 4% = $1,500,000
If he could find a way to bring in an extra $10,000 per year from other sources, that savings target would drop significantly to $1.25 million instead.
                [$60,000 – $10,000] / 4% = $1,250,000
I don't know about you, but I think I could hit $1.25M a lot sooner than I would $1.5M.
How Long Is That Going to Take?
This is the final part.  Now that we have some idea of how much money we've got to stretch for on the Retirement Savings side of things, it's just a question of how long it's going to take for your investment selections to reach this goal.
For this, we just need to know two pieces of information:
1)      What will our rate of return be?
2)      How much are we willing to contribute each month?
Rate of Return: For the first part, we can reasonably assume what the rate of return will be.  With most retirement investments, it's as simple as this:
You can invest aggressively for higher returns, but you run the risk of also losing a lot more.
You can invest more conservatively for safer returns, but you won't see as high of returns.
We could spend a whole post talking about asset allocation (how you mix your investments between stocks, bonds, cash, etc in order to produce the best returns).  But in this scenario, conventional financial wisdom does work well.  Two solid choices would be to either:
1)      Invest in a mutual fund that follows a popular stock market index such as the S&P 500
2)      Invest in a mutual fund that already provides a rough 60/40 split between stocks and bonds
Both types of investments have been known to deliver results that yield somewhere around 8% annually.
Now keep in mind that these are just "average" figures that work well for long-term estimates.  There are NOT a guarantee!  Markets go up and markets go down all the time, so some years you will make money and some years you would lose money.  That's the danger in using an average: Never assume that you'll always make money!
As you get closer and closer to the day you might actually be able to finally stop working, you'll need to really work on your asset allocation to make sure that your funds are stable and don't fluctuate quite as much.  We don't want to declare retirement and then have our portfolio take a 20% dive right when we need it!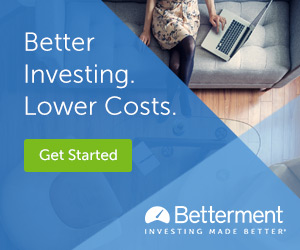 This is where you can enlist the help of professionals that know how to help with these kinds of setups.  A provider such as Betterment will help to give you portfolios that are suited to your risk tolerance and growth needs.
Contribution Amount: This part is entirely up to you.  How much can you afford to set aside every month or year to reach your goal?  What are you willing to sacrifice in order to meet that goal?
One eye opening approach is to actually perform the calculation for how long it will take and see if you are comfortable with the results.  There are about a million calculators online that can do this for you, but I prefer to use good-ole plain Microsoft Excel because it is always right at my fingertips.
If you're not too computer savvy, don't worry.  Here is a short example of how to setup this calculation in Excel using the "NPER" calculation (see the equation in the top box).  In this example, I'm pretending my investments will produce a 6% annual return (a conservative figure), that I will contribute $10,000 every year to get there, I've got $100,000 now, and I want to be at $1,000,000.
If I wasn't happy with the result of approximately 25 years, then I could go back and try it again with the variables all changed around.  Maybe I could go after more risky investments and get a higher return rate?  Maybe I could contribute more every year?  Maybe I could shoot for a lower target goal in the future?  The choice is up to you to answer the question of when can I retire and how will I get there.
A Few Last Things to Consider:
In case I haven't already given you enough to think about, here are a few more things you may or may not be thinking about when it comes to this subject, especially if you plan on retiring early:
Know where your health insurance is going to come from.  Medicare is probably a long, long ways away …
Don't forget that you'll have to pay income taxes on everything that is not a Roth IRA.  This is a simple but often overlooked aspect to planning.  You may think you need $60,000, but if your taxes are 25%, you'll really only have $45,000.  Plan on paying taxes.
Don't forget about inflation.  Using the rule of 72 and 3%, the cost of just about everything will double approximately every 24 years.   Depending on when you retire, the price of everything could double twice!  Be prepared.
If you do plan to retire early and you want access to the funds are in your 401k or IRA before age 59-1/2, you're going to need a way to get the money out without paying the early penalty. You could use a 72T, but their payout rate is really low at the moment.  This is why you should pay strong consideration to your taxable accounts to fill in the gap.
You should always be aware that all investments paying near or above 6% will carry some form of risk, meaning that there is no guarantee that your 401k or IRA will actually have as much money as did yesterday.  The best thing you can do is protect yourself by using asset allocation and invest in things with stability, not wild growth propositions.
So now that you know how to figure out when you can retire, I encourage you to see for yourself.  Run through these exercises and see what you come up with.  If you don't like the results, then do something about it.  Change them!
Remember: Retirement is not something that is handed off to you or given.  It is something you earn through careful financial planning.  If you want to put yourself in the best possible position, take matters into your own hands as soon as possible and start planning.  The earlier you start, the more you may be surprised to find out how much less effort you'll have to put forth to reach your financial goals.
Readers – How many of you have asked "When can I retire?"  What answer did you come up with, and what are you doing to get there?
Related Posts:
Image courtesy of FreeDigitalPhotos.net