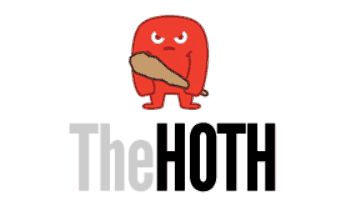 Hello and welcome to yet another edition of our Niche Website Income Report!
Every month I publish these reports to let you, the readers, know what's going on with this passive income effort as well as help keep myself accountable.  This forces me to really task myself with trying to find new and creative ways to grow my online empire.
Ultimately our goal is to build up as many passive income streams as possible from these websites while only investing a minimal amount of time and resources (therefore getting the best return-on-investment we can earn).
I can't believe we're already at Update #30.  That means we've really been focusing and chugging along on this effort for two and a half years now!
Although (as you'll see) this wasn't our highest earning month, it certainly was a busy one!  I made a lot of business (i.e. spending) decisions that I hope will pay off dearly in the near future.  Here's how things went in May:
Niche Website Income Report – May 2015:
Here is my income and expense report for the month:
Income Breakdown:
Here's a closer look at my income sources for the month:
Amazon = $92
Clickbank = $525
Google Adsense = $367
Web Hosting = $0
Personal Capital = $0
Private Advertising = $0
My NS1 Link-Building Investment – The HOTH:
For a while now, I've noticed that growth on Niche Site 1 (NS1) has been pretty stagnant.  This is despite my efforts to add enough content to build this site up and over 100 pages of great content!
Unfortunately, as great as it would be to ONLY have to add content to a website in order to make it rank and make money, it's not 2005 anymore.  These days you need a little more "something" behind it to give it some "umph".
Usually that "umph" are backlinks; more specifically high quality links pointing back to your site.  For as long as Google has been around, to some degree or another they've used links as a way to validate the authenticity and popularity of a website when determining where it should rank in the search engine results.
In the past I have been fine with building my own links.  But as I alluded to in my last niche website update (#29), I decided to make a business decision and outsource this effort.
Before we see what effect it's had on NS1, I thought it would be beneficial to first go over the steps I took to arrive at my decision.
Who knows – you might also decide to make the same sort of business decision about your own website!
What is The HOTH?
The link building package I bought for my NS1 was something called The HOTH Platinum Package from The HOTH.
First off, The HOTH is an SEO service that has been around for a number of years now.  They've been featured on a number of other websites and they have built up one of the better reputations as a legit SEO service.
What do they do?  With this particular package, their strategy is to create a series of smaller, diverse websites containing links to your websites.  From there those smaller websites are boosted with links from Web 2.0 and other social media signals.  This creates what's known as a "tiered" link system.
The Logic Behind Picking Their Most Expensive Package:
The HOTH Platinum package I selected was one of their most expense ones; normally $250!  (Actually I got it for 25% off at $187.50 thanks to an end of the month discount).
So why did I opt to spend so much?
Because of what you get for the price!  With this package they create links for you over an area of 24 unique articles total.  If you do the math, that's $7.81 per article – and that's CHEAP!
The HOTH has smaller packages at 3 and 16 articles, but the price per article doesn't work out to anything nearly as low as the Platinum package.
Consider what would happen if you tried to do this yourself:
Last year I led an incredible guest posting effort to try to boost the rankings of all my sites.  I spent anywhere from $5 and $10 hiring writers to produce the initial articles for me.  BUT it doesn't stop there!
With guest posting you still have to:
Finalize the article with your own final touches (usually in its initial form the article you get from the writer is not of high enough quality to send out yet)
Add in your own links (strategically)
Finding graphics to go along with the article
Network with other bloggers and websites owners to host your guest post
Coordinate getting the guest post over to the host
Promote the article once its live
Respond to the comments left by readers on the host site
That's A LOT of work!
With The HOTH $8 per article price, they take care of ALL OF THAT for you!  Sounds like a terrific value to me!
Calculating the ROI for Our Investment:
So how can we predict ahead of time if our $187.50 was money well spent?
Well, first off, if you're serious about making money from blogging, you need to treat it like it's a business (instead of just a hobby).
In business, before we make an investment that we believe will help foster growth, we first estimate what the ROI – return on investment – of our money will be.
To put this another way: When are we going to make our $187.50 back?
To start, in general, I'd like to see a return on my money in as few as 6 month's time.  So doing the math that means I'll want to see an increase in monthly revenue by:
$187.50 / 6 months = $31.25
Now let's take a look at how much NS1 makes now.  We can do this easily by looking at our Google Adsense for the last two months.
The metric you'll want to use is something called RPM (revenue per thousand impressions).  Mine were:
March: 9,987 impressions, RPM = $8.51
April: 10,035 impressions, RPM = $8.04
Average: 10,011 impressions, RPM = $8.28
Knowing how much extra income per month I'm looking to earn and the average RPM, I can then calculate approximately how many extra impressions I'll need to attract to make this a success:
$31.25 x 1000 / $8.28 = 3,776 extra impressions
If I'm willing to settle for a 12 month ROI, I could do the same math and find we only need 1,888 extra impressions to make back my investment.
With the HOTH Platinum package you get 3 URL's to promote.  So the question from there is: How can I best use this link building package to garner an extra 3,776 impressions each month?
To figure this out I entered in all the keywords I've targeted on my niche site into Long Tail Pro Platinum to quickly discover:
The average CPC
Local search volume
Keyword competition (KC) score
Combining these three variables, I was able to narrow down at least three good inner pages on NS1 with a combined 266,000 search volume that would make good candidates for this HOTH package.
As it stood currently, I was hardly getting any hits on these articles whatsoever.  So if this HOTH package could improve my search rankings for these 3 URL's and capture just 2% more of that search volume (5,320 hits), then I'd likely accomplish my goal!
So Did It Work?
Unfortunately (and realistically) it's a bit too early to tell.
Here's a screen shot of my Adsense comparing April to May.  Notice how light blue "April" is higher on average:
However, when I look at the Ahref's activity for the biggest page I want to get ranking, things do appear to be moving in the right direction!
The truth of the matter is: With SEO these things can often take some time.  It could be months before the sites the Hoth built pickup enough authority to pass on a decent amount of link juice.
And we can be patient – I've given myself 6 to 12 months to recoup the investment.  So there's no need to declare it a waste only 1 month into this effort.
I will say that for $8 per article, the sites The HOTH created do look very high quality and have a nice feel to them.  Honestly it would take a lot of effort to try to recreate their output.
One other really cool thing: You have complete access to articles they created.  SO in 3 months if I decide that these pages are never going to rank, I can go in and change the links to other internal pages on NS1.  That's a pretty cool feature!
At some point we'll do a follow-up to this article and see how things have progressed along.
I do have my eye on yet another HOTH offering called The HOTH Blitz.  With this one you get fewer links, but they carry WAY MORE link juice because they come from sites with already established domain authority.
More Content for NS4:
NS1 wasn't the only site to get some love in May.
I also decided to pony up and get some more articles to be produced for my Amazon-based music site NS4.  I can already see the benefits of having done this last month (notice the uptick around May'15 on the far right):
This one was a really easy decision since I had already made the investment back in April.  When my original writer failed to complete the gig, I simply held on to the money I was refunded and then offered the gig to my new writer.
Building up the site with more keywords and more content is something I really need to do.  I've been sitting on several really good, low competition keywords (that I got from my competitors no less).  If I look at how NS4 is doing relative to its competition within the same niche (using this free tool from SEMRush), I can see that I'm falling way behind from where I could be.
Going forward I may choose to use The HOTH Blitz to juice this site and help build its authority.  Plus I have some other ideas I plan to try June and July to help better promote the site.
Readers – Have any of you ever used The HOTH?  What were your experiences with this service?  What other services do you use to help build link juice to your blogs or niche websites?
Images courtesy of The HOTH.  FTC notice: This page contains affiliate links.